The Only Ghanaian Billionaire Living in a Forest
My travel across Africa has revealed to me that most successful African Entrepreneurs are not known and celebrated by Africans and in celebrating Africa to the world, I thought it wise ssssssto bring the unknown to limelight. I have taken it upon myself to celebrate and share with the world great African Entrepreneurs who are also in their own small way, changing the narrative of Africa. Do you also think it is a good idea to celebrate them?
So, from the Western Region of Ghana today I bring to you the story of a legend who was born in the forest, left for the city to hustle and became the founder of the prestigious company in Ghana, Kasapreko. Do you know the owner of Kasapreko? Would you ever believe that the master brain behind this great company was born in a forest? Have you heard of Signature? That beautiful high-rise building belongs to him. Heard of Kasa Global? He is the man behind it. Ever heard of Amenfi Plaza? He is also the man behind it. Have you also heard of the mineral water that is competing with so many foreign based mineral water in Ghana, Awake Mineral water? If you do not know then it means you are not awake so you better drink awake mineral water today so that you will be awake to celebrate your own. If I were you, from today onwards, the only water I will drink is awake Mineral water. Stay awake by drinking awake natural mineral water! This man right here has done a lot for the people and if you an African especially Ghanaian, join me let us celebrate our own. Let us celebrate this living legend. Let us celebrate the Giant of Ghana together. Thank You!
I believe this story will blow your mind but leave you inspired at the same time. Most of you have seen the Kasapreko product all over but you do not know who is behind this big brand. Worry not! Your one and only annoying Village boy has got you covered on this. I call him the village man, why? He was born and bred in the village and has finally moved back to the village and doing amazing things for the people in his village. In 2016, He won the EY Award Entrepreneur of the year in Ghana. Can you believe it? The whole world picked this man to celebrate him from Ghana. Honestly, I need us all to celebrate him. Share and share till the ends of the world get to know about the Legend we have in Ghana that Ghanaians are not celebrating. I know by now most of you are wondering where he has been all this while. Well he does not grant interviews at all but you know, Wode Maya is special and not only am I special but I am the new son in the family as well.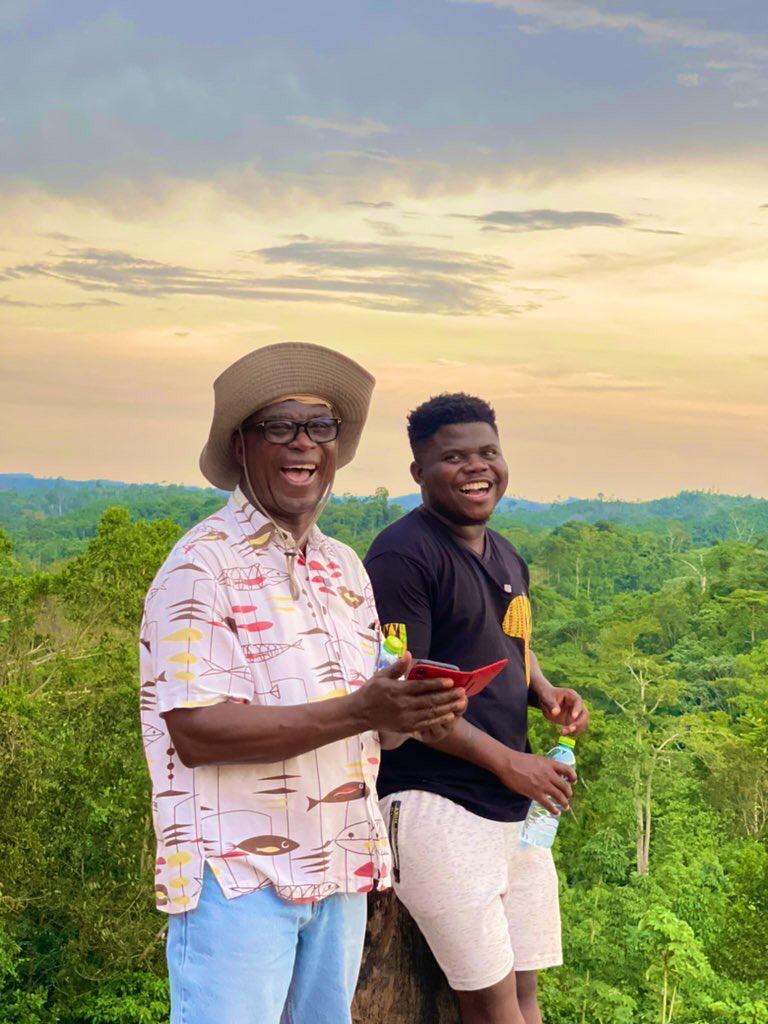 See this man is a visionary, industrialist, Philanthropist and his philanthropic works is just unbelievable and lastly, he is religious. This man has made life so comfortable in his village, living there does not even feel boring at all. Looking at all these that he has done with where he is coming from, is it possible that everyone can succeed? Find out the answer in the video. If you have never watched any video on my channel before, do well to watch this one because it will keep you inspired.